Welcome to Berlin: Cisco Spark ISV Partners at Cisco Live!
February 17, 2017

Justin Ramirez
Head of Global Ecosystem Business Development for Cisco Webex
At Cisco Live Berlin 2017, Cisco Spark ISV Partners will be participating in full force whether that is exhibiting in the Collaboration Partner Village in the World of Solutions or showcasing the technical abilities of their offers in the DevNet Zone. Each vendor will be able to take Cisco partners and customers through full demos and be able to discuss the business critical problems their solutions help solve. Check out a few of these incredible ecosystem apps with the videos below before you go to the show. And of course, if you're interested in learning more feel free to reach out to me on Spark!
Local Measure
Cisco Spark makes it more efficient for teams to communicate and collaborate with one another. With the integration of Local Measure. Cisco Spark is also a powerful customer experience tool, enabling teams to receive real-time feedback from their customers and engage with those customers to provide best-in-class customer experience. With Cisco Spark, customer alerts from Local Measure are seamlessly pushed into a Cisco Spark room, allowing front-line teams to click through to respond to customers, escalate and manage the situation in real-time and on the go, from anywhere on any device. Check out this video!

Envoy is the digital visitor registration system that's changing how visitors are greeted in workplaces around the world. Instead of signing in using a paper sign-in sheet, visitors simply sign in on an iPad and envoy will send the appropriate employee(s) a Cisco Spark message when their visitors arrive. Envoy streamlines the sign-in process to give visitors a better experience. No more writing down information, signing paper documents and waiting for the receptionist to track down their host. Check out this video!

Think of VBrick as the 'YouTube of the Enterprise' for all your video needs. VBrick has a video creation/management/distribution platform that works perfectly in a number of Cisco Collaboration environments including Cisco Spark. Record your meetings, post updates to Spark, Search for your videos in Spark and utilize Cisco's award winning line of video endpoints as your recording/live streaming studio. Check out this video!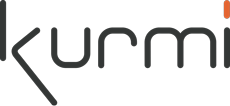 Kurmi allows for seamless management of your Cisco Spark users across your entire Cisco UCM or HCS environment. Based on their profile (function, teams, sites), users are automatically provisioned or migrated to the right bundle of communications services and assigned to their Spark teams. Kurmi enables you to benefit the most from the collaboration features of Cisco Spark, such as web conferencing, video or integrated calls. The provisioning process, which can be painful and time-consuming without a unified management platform, is fully automated. Integrating Cisco Spark into your communication infrastructure takes a matter of seconds with Kurmi! Check out this video.

Built.io Flow delivers end-to-end integration for both Business and IT. Built.io Flow enables anyone to connect Cisco Spark to any tool – across any department and any industry - through their cloud-based integration Platform-as-a-Service (iPaaS). Built.io Flow now offers two integration products with the ability to export Flows and share across each of them as the first end-to-end integration solution. Learn more at: https://www.built.io/products/flow

FocusCura provides a simple yet powerful telemedicine application for healthcare customers and their end users enabled by Cisco Spark video calls on mobile devices. Less travel time means more time for health care. It also means more direct contact between health care providers and patients, which leaves extra time to check a stoma, to check the use of an insulin pen, or to chat about the day. With FocusCura, you can use telemonitoring with a secure video connection via Cisco Spark to improve health care communication. Check out this video.

Bulpros (Intracol) Voice Control for Cisco Spark allows you to stay engaged with your conversations in situations where using other applications is inconvenient or inappropriate, for example, while driving or jogging. It is an interface to Cisco Spark utilizing Tropo-based text-to-speech and speech-to-text technologies allowing you to use your voice to establish two-way communication. Also check out their solution that interfaces to Office 365 or Google calendar utilizing Tropo-based text-to-speech and speech-to-text technologies. This allows customers to call and make an appointment in the first available and suitable for them slot without the need of human interaction. Check out this video!
These ISV Partners have proven to solve critical line of business problems for customers and are a great way to add stickiness to a Cisco Spark environment. We will be actively be sharing more information about these vendors and others as we have even more innovative apps come through Cisco Spark for Developers. So if you are at Cisco Live Berlin, make sure to attend the dedicated session we have on the Cisco Spark Video SDK or stop by the many partner booths throughout the week. Prost!