Webex for Developers at Cisco Live Vegas 2023
May 3, 2023

Adam Weeks
Manager, Webex Developer Evangelism

We are excited to announce the upcoming Cisco Live conference in Las Vegas, on June 4-8th, 2023 where you will have incredible opportunities to learn and connect with fellow developers and experts in the field.
Classrooms and Workshops
This year's conference features a variety of classroom and workshop sessions specifically tailored for Webex developers, where you will have the chance to dive deep into the latest Webex development tools, techniques, and best practices. You'll get to hear from experienced Webex developers and architects, who will share their insights and knowledge on building innovative and impactful applications on the Webex platform.
Classroom Sessions
Here are some of the Webex classroom sessions scheduled for Cisco Live Vegas:
Workshops
Workshops are smaller sessions that allow you to get hands-on building within the Webex ecosystem.
Webex DevNet Zone Takeover
On Wednesday, June 7th, Webex will be taking over the DevNet Zone! There will be special Webex focused activities, drinks, and snacks, and even some giveaways throughout the day. Be sure to attend the capstone talk (DEVNET-1605) at 3:00 PM in the DevNet Theater to see how Webex enables developers to power the hybrid experience.
Webex Booths
In addition to all the scheduled activities, the Webex for Developers booths will be open all conference long in the DevNet Zone and in the Cisco Showcase. These booths will be staffed with Webex engineers, evangelists, and product managers. Be sure to stop by and learn what is possible when building on the Webex platform! Let the Webex team be your tour guide through the Webex for Developers Portal and Webex App Hub. You can even learn about how to continue the conversation after the conference in the Webex for Developers Community Forum. Stop by and pick up a laptop sticker featuring our new friend "Webbie"!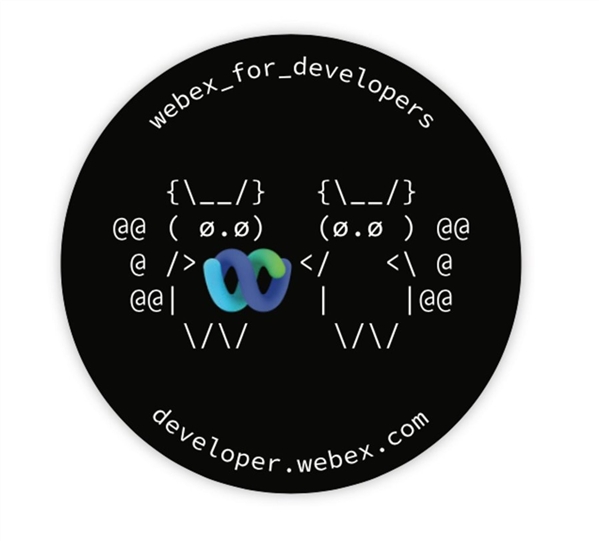 See You in Vegas!
Whether you're a seasoned Webex developer or just getting started, there is something for everyone at Cisco Live. You'll have the opportunity to connect with other developers and experts, share your experiences and insights, and learn from others in the community.
We invite you to join us at Cisco Live Las Vegas and take advantage of this incredible opportunity to learn, connect, and grow as a Webex developer. Register now to secure your spot and we look forward to seeing you there!