Unlock Frictionless Collaboration with Apps Right Inside Webex
October 27, 2021
Jason Copeland
Vice President, Product Management

Users Can Now Access Third-party Apps Directly Within the Webex App
Embedded apps enable third-party applications to be available directly within Webex – making work more efficient and inclusive. Users can simply select the app and start using it without having to download anything. With embedded apps, users can get more work done within a single interface, reducing context switching and maximizing collaboration. For example, when a user shares an app within Webex Meetings, everyone in the meeting can immediately see and directly interact with the content in the embedded app – without having to download the app. This approach enables a low-friction, seamless way to collaborate.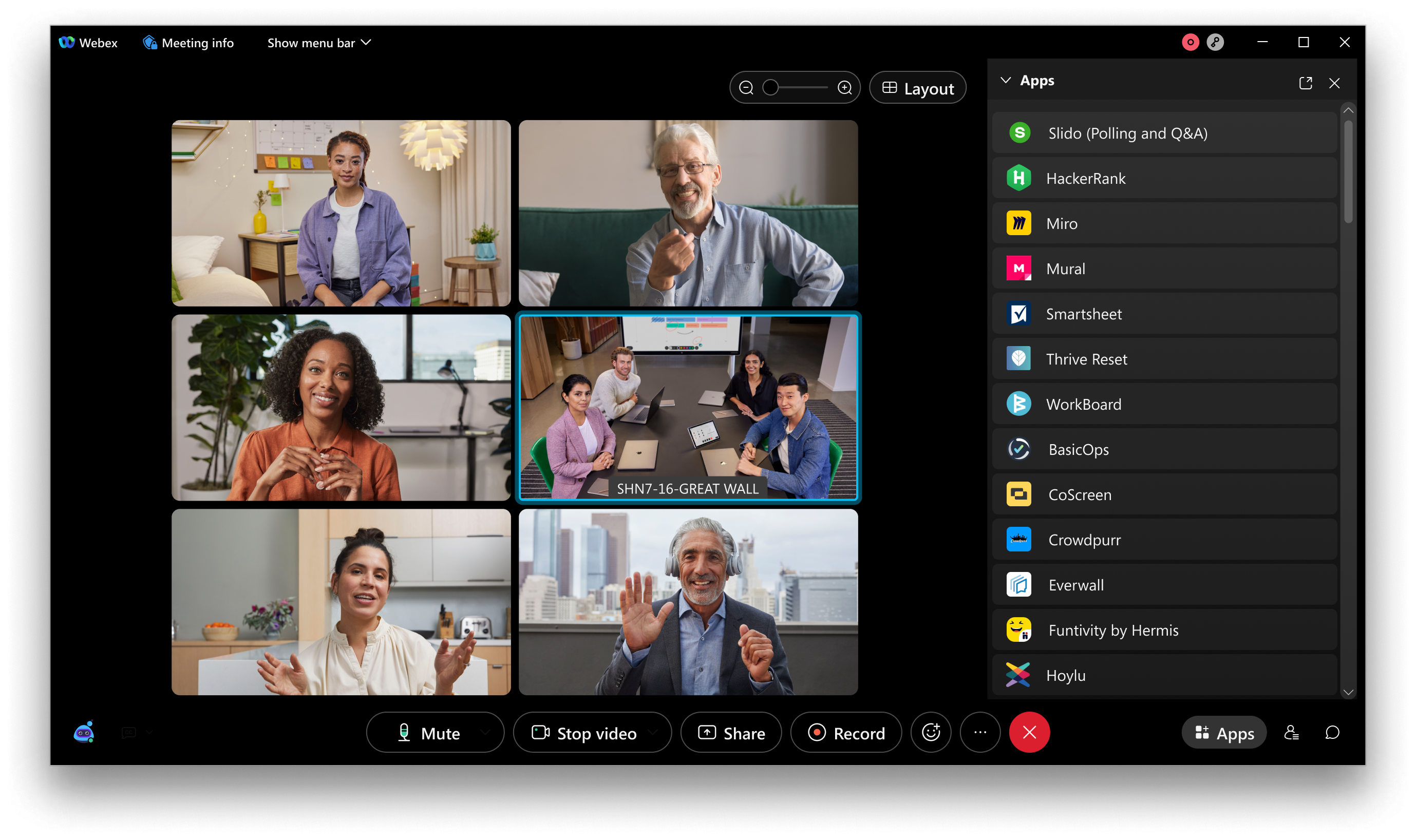 User Productivity Boosted with Continuous Workflows
Every team gets work done differently, and embedded apps expand what's possible within Webex. For example:
Brainstorm together using virtual whiteboards like Miro and Mural
Manage projects with apps like Smartsheet
Collect real-time feedback during meetings with Slido
Powerful Use Cases from a Vast Ecosystem of Technology Partners
Here's how some of our partners have implemented specific use cases using Webex embedded apps:
Recruiters can evaluate technical talent during video interviews with HackerRank
Leaders can align and measure team objectives and key results using Workboard
Presenters can gauge audience sentiment using Read
Webex participants de-stress and prevent meeting fatigue using Thrive Reset
These are just some of the many apps available within Webex. And starting today, we are thrilled to announce that over sixty partner integrations are coming to Webex to help you unlock frictionless collaboration right inside Webex meetings and messaging.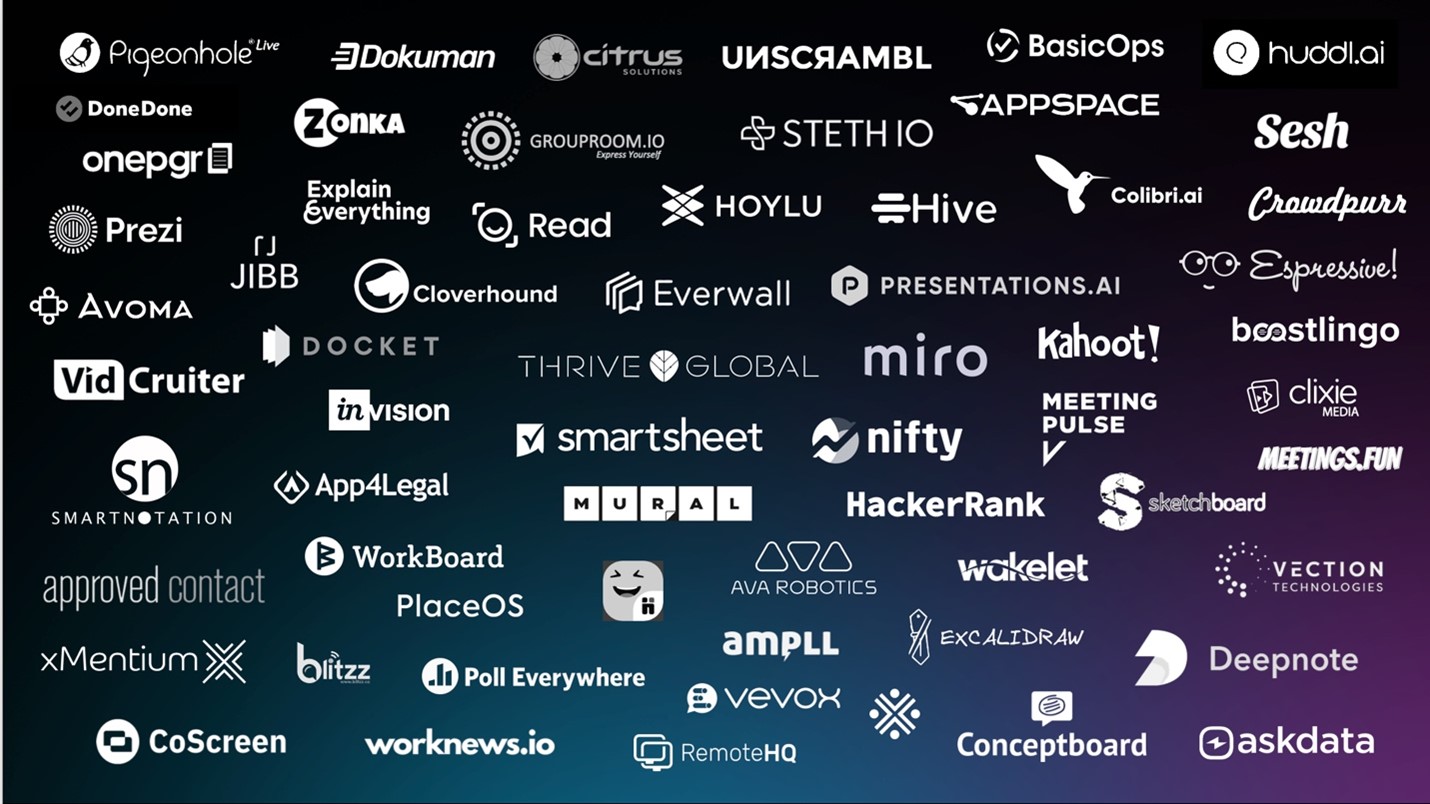 Easy to Build and Deploy Apps and Integrations on the Secure and Scalable Webex Platform
We've expanded the Webex open platform with the new Embedded Apps Framework, enabling developers to build seamless hybrid work experiences in a flexible and secure way. Webex provides all the developer tools needed to build, test and deploy embedded apps – including tutorials, documentation, and technical support.
Developers can now reach new audiences directly within Webex meetings and messaging. This approach enables end-users to easily discover and add third-party capabilities directly into their collaboration workflows.
To get started, visit the Developer Portal for more information.
Learn More