SDK and Widget Updates for Cisco Spark are Now Available
November 27, 2017

Brian Bender
Technical Leader, Webex Developer Experience

We've been hard at work developing brand new ways to use our SDKs and Widgets in your Cisco Spark applications. This month, we're releasing new versions of our iOS SDK, Browser SDK, and Widgets. Each one of them is jam-packed with new features and benefits. Let's take a look!
Cisco Spark iOS SDK Updates
In addition to the current calling features, you can now use the Cisco Spark iOS SDK to participate in multi-party, group space calls and see shared presentation content. We've also developed another example app to demonstrate how you can harness the power of the Cisco Spark platform in your apps. Additional details include:
iOS 11 support: Develop for the latest iOS release from Apple.
Group space calling: Start or join meetings in group spaces right from within the SDK. Receive notifications for new meetings and join them easily.
View shared content: Now, shared meeting content, such as presentations, can be viewed. Also, you'll be able to view shared content and video from Cisco Spark meeting participants simultaneously.
Buddies sample application: See a real-world example of using Cisco Spark messaging and meeting features in a brand new demo app, Buddies.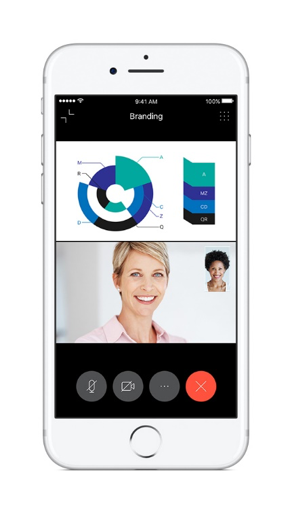 Browser SDK Updates
The Cisco Spark Browser SDK already lets you make and take calls with your Cisco Spark contacts, but now you can call anyone with an SIP address. On top of that, you can also participate in multi-party, group space calls. Here's what else is new:
Group space calling: Start or join meetings in group spaces right from within a browser.
SIP and DTMF support: Call anyone with a SIP address. Plus, if you find yourself in an IVR menu, you can now use DTMF to navigate your way through it.
Bandwidth controls: Limit the amount of bandwidth used by the SDK for calling features.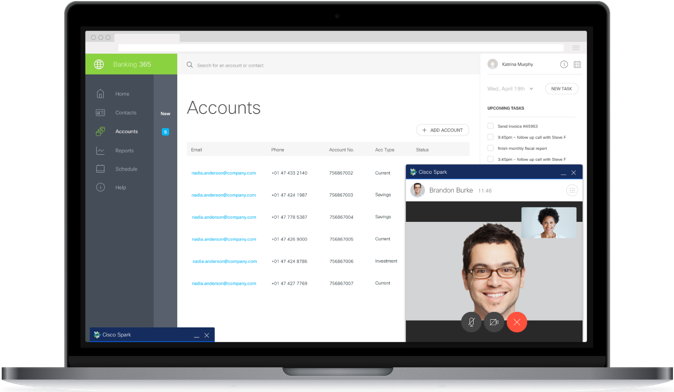 A Widening Array of Cisco Spark Widget Features
Utilizing Cisco Spark Widgets, you can already easily add messaging and meeting features into your web apps. Now, our widgets are getting some new features to make them even more powerful, including:
Group space messaging: Say goodbye to being limited to just 1:1 chats. With our new Cisco Spark Space Widget, now users can join group spaces, chat with multiple people, and even @mention them.
Manage people in group spaces: Users can now see who's in a group space and add/remove people from spaces.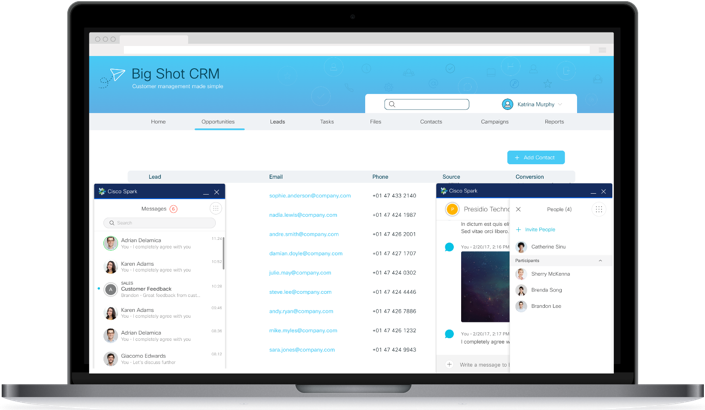 Group space calling: Users can also now start or join meetings in group spaces right from within the Space Widget.
SIP calling: The Cisco Spark Space Widget can now place calls directly to SIP endpoints.
So What's Up Next?
Stay tuned, because we'll soon be releasing a public beta of the Cisco Spark Android SDK. Be sure to watch the blog for updates or check out the Android SDK in early December.
In the meantime, get started with these great new SDK features in your applications today!