Enhanced Communications with Cisco Webex and Vyopta
May 14, 2018

Francis Geck
Works with Independent Software Vendors who have embraced the Cisco Collaboration API's

How many times have you been on a conference call and people complain they can't hear you?
"You're breaking up!,"
"Is it your cellular connection?,"
"Is it your headset?,"
"Is it your wireless network?"
Experiencing communication breakdowns like these are all too familiar for many of us. The quality of your communications is absolutely critical for being successful in your career by being able to effectively get your messages across -- literally. 
I was once at a startup where the IT department deployed a low cost communication platform on an overburdened and thus ineffective network (overburdened perhaps because the four guys in engineering liked to play networked video games in the middle of the day when they were taking their break!).  As a result, how was our sales strategy going?  Very poorly.  Every sales call was jittery - interrupted by the "I can't hear you" and the classic, "Can you hear me now?!" refrains. How do you close an end of quarter deal with poor communications like that?  IT had no idea how to fix the problem and this scenario went on for months.  To say that the sales team was furious was an understatement.
Enter Cisco Independent Software Vendor (ISV) Vyopta. Vyopta is the leading communication analytics platform on the market.  For Unified Communications, video, and conference calling, Vyopta not only monitors quality of service, Vyopta pinpoints the crucial performance areas that need improvement.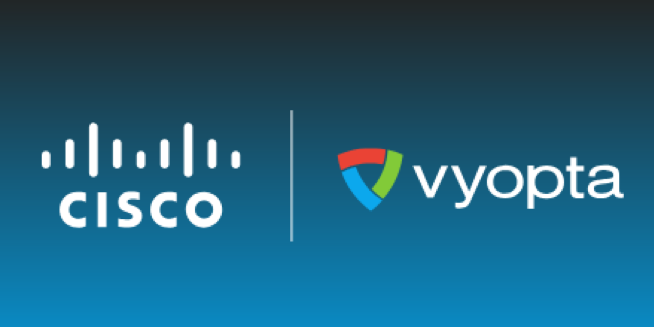 Is there a router that can't handle the capacity and needs an upgrade? Is the sales team experiencing customer calls with less than optimal quality?  What's the average packet loss across your calls?  These are the types of questions that Vyopta answers, helps to troubleshoot, and ultimately resolve.
Vyopta is a long time development partner with Cisco and they've been an early adopter of our cloud APIs.  Vyopta has deployed a bot to our Webex App Hub that allows IT departments to pull information from Vyopta when they are troubleshooting communication problems.  Vyopta has also partnered with Cisco for Early Field Tests (EFT's) on our API's to help drive our strategic direction for mutual benefit.  We love feedback like this from our development and ISV partners to make sure that we deliver the best APIs.
Additionally, reflecting the spirit of our Webex APIs and open standards, we also love the fact that Vyopta can do their analysis in mixed environments. It's important to recognize that most large companies have mixed environments.  For example, Cisco mixed with Avaya mixed with Polycom -- not a problem for Vyopta.  They've integrated with virtually all of the communication platforms.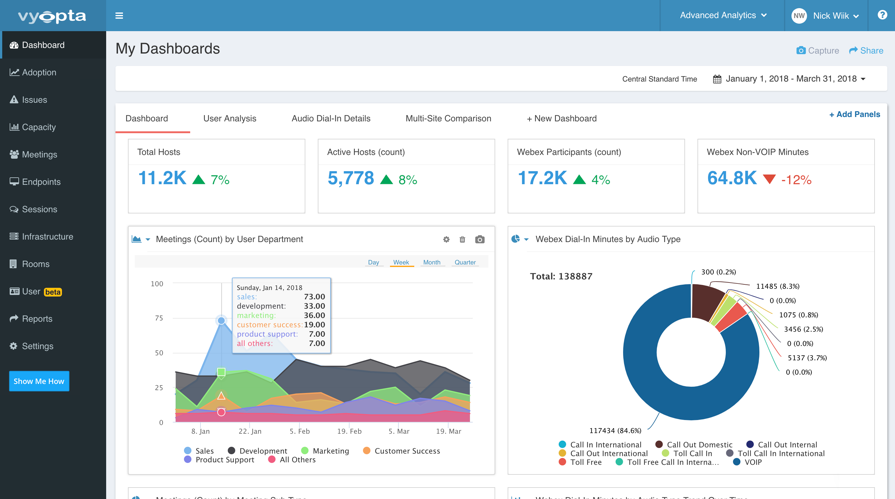 This is a big reason why Vyopta has been added to the Cisco Global Price List (GPL) with an annuity SKU.  What that means is if you're part of the Cisco sales ecosystem, you get compensated when including Vyopta in a deal.  If you're selling to a new Webex customer, you want to show Vyopta as well.
Vyopta can show direct improvements in quality of service and utilization as a result of modifications that are implemented, which have been driven from their analysis.  Add to that a dramatic drop in IT help desk requests, thereby increasing company productivity by removing time spent submitting and addressing IT issues -- something no one wishes to spend their time at work on.
If you want your communication platform to work as it should, then you want to check out Vyopta.  Optimize your collaboration environment!