Developers Hack Away Hospital Wait Times
January 7, 2016

Rajesh Mani
Senior Product Manager, Cloud Collaboration API and Bot

Everyone knows that long hospital wait times are the norm, not the exception. Backups at various points in the patient care journey cause this issue.
A key driver for long wait times is the lack of systematic patient visibility. The issue is further amplified by the fragmented inter-departmental coordination between care providers. The result is a poor patient experience and this creates a potential revenue impact for hospitals where reimbursement is tied to patient satisfaction.
Tagnos sells a comprehensive software suite that is designed to improve the patient care journey.  At the Cisco Collaboration Summit last month, we shared a sneak peek at how Tagnos' solution can cut down on the patient wait time by integrating with Cisco Spark and Tropo services through.  Here is the story.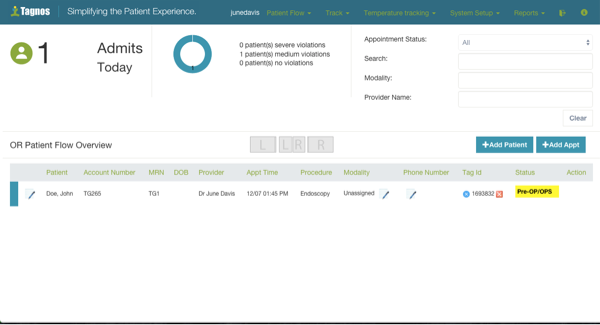 Background:
Josie is a surgical nurse.  She is rarely at a desk and when she needs to collaborate she uses her mobile phone. She has recently been assigned a Cisco Spark account for teamwork with her colleagues.
Heather is in charge of patient check in and operations.  She spends most of her time at a desk interfacing with the Tagnos application.
Solution:
Tagnos uses Tropo APIs to automate outbound notifications to care providers when there is a policy exception.  Now, Josie, the nurse can be apprised of any patient wait time issues on her floor automatically – and Heather, the administrator, doesn't have to spend time tracking people down when something isn't going right.
Tagnos uses Cisco Spark APIs to automate the creation of a patient-specific Spark room when there are exceptions, so everyone can weigh in on how to resolve it ASAP.  Josie and other care providers can easily be notified to join the Spark room from an SMS message or a Spark notification.  Spark includes messaging, file sharing, and voice and video chat where the team can work together from any device to resolve issues.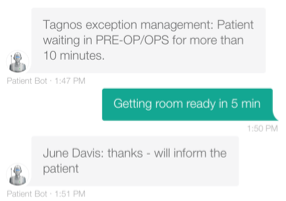 Tagnos creates a closed information loop by integrating the Cisco Spark and Tagnos platforms.  When teams resolve exceptions in Spark, users of Tagnos, like Heather, can automatically stay apprised of what's going on.  Additionally, unneeded Spark rooms can be closed so everyone can stay focused on the next case.
What About You?
What about your vertical or functional area?  What software systems are you building or using that would be dramatically improved if you could automate manual tasks into collaboration workflows?
Financial services platforms, IOT applications, marketing automation tools – you name it, virtually every application or process gets better when you can embed collaboration into it that gets people working faster, better, and smarter in an instant.
**To get started you gotta get your hands dirty. **
Go to Tropo.com and register for an account.  Play with our APIs and get testing – you won't break anything!  If you like what you see, it's easy to move you into a production environment when it's time to go live.
Got users that love Cisco Spark?  Or perhaps users with closed solutions that don't integrate well, or even worse, consumer grade apps that don't connect meaningfully to enterprise systems?  Well go to developer.ciscospark.com and see how you can extend Cisco Spark into your tools right now for free.