Cisco Live US 2023: Unleashing the Power of Webex Developers
June 22, 2023

Adam Weeks
Manager, Webex Developer Evangelism

As the leader of a dynamic team responsible for Webex developer evangelism, I recently had the privilege of spearheading our presence at the annual Cisco Live customer conference which left a lasting impact on attendees. Our dedicated team staffed two engaging booths, conducted multiple classroom sessions, ran a workshop, and hosted an exciting "Webex Takeover" of the DevNet Zone. In this blog post, we will take a moment to reflect on the event's success, highlight key moments, and provide you with access to recordings of our informative sessions.
Booth Engagements
Our team brought enthusiasm, knowledge, and an array of innovative products to our booth spaces. We engaged with conference attendees, showcasing the latest developments in our portfolio. From live demos of the new Sidebar Embedded Apps to interactive experiences, we ensured visitors gained hands-on insights into our developer platform.
Our staffers worked two separate booths sharing the Webex platform excitement! The first booth was in the Cisco Showcase, titled "Build Your Integrations" where attendees got to see some of our partner integrations and then learn how they built them! Our second booth was in the DevNet Zone where Cisco developers came together to learn about our SDKs and APIs.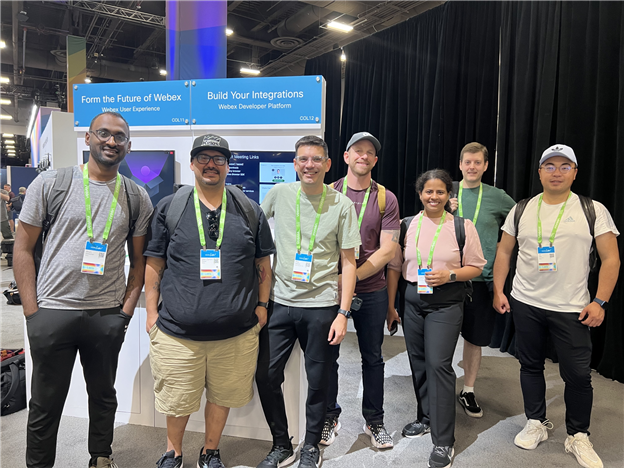 Our Booth Staff Crew in the Cisco Showcase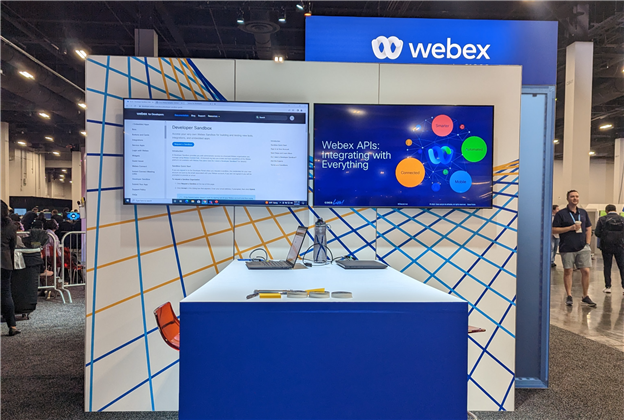 The Webex Booth in the DevNet Zone
Classroom Sessions and Workshop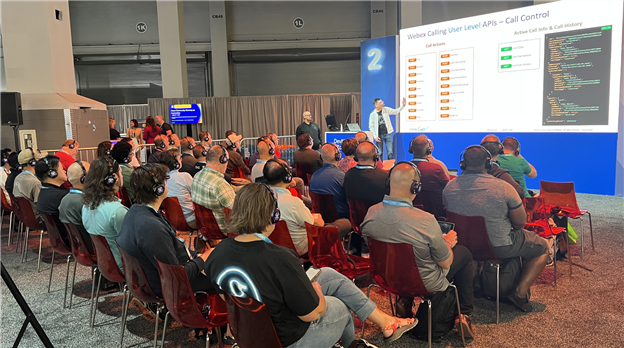 Phil and Joe Presenting a Classroom Session
Education was a primary focus for us at the conference, and we conducted several classroom sessions and a highly interactive workshop. Our experts delved into various topics, sharing best practices, insights, and practical tips. Whether you were unable to attend or want to revisit the sessions, you can watch them at any time via the On-Demand Cisco Live Session Library. Note that these are steadily being uploaded and may not be ready at the time of this blog publishing.
DEVNET-2369: Managing Your Calls with the Webex Call Controls API
DEVNET-2675: Implementing OAuth 2.0 Authorization for Webex Integrations
DEVWKS-1650: Building your first Embedded App on Webex
Webex Takeover of the DevNet Zone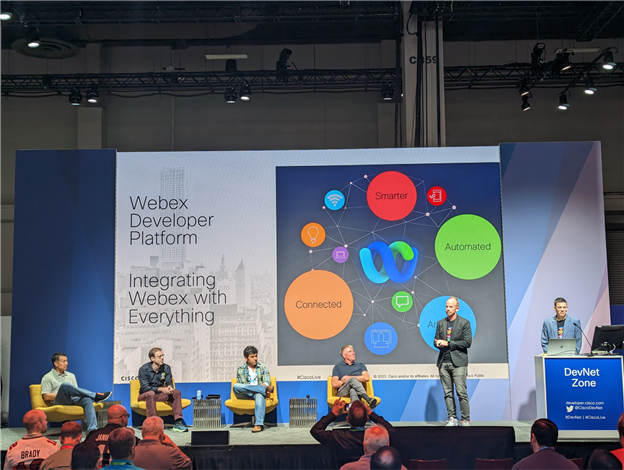 Webex and Partners On Stage for the Webex Takeover
One of the highlights of the conference was our captivating "Webex Takeover" of the DevNet Zone. Partnering with esteemed guests, we showcased the power of the Webex Developer Platform and how it revolutionizes collaboration and communication. If you couldn't make it to the event or simply want to re-immerse yourself in the energy, check out the recordings via the On-Demand Cisco Live Session Library.
DEVNET-1605: Powering Hybrid Experiences with Webex Platform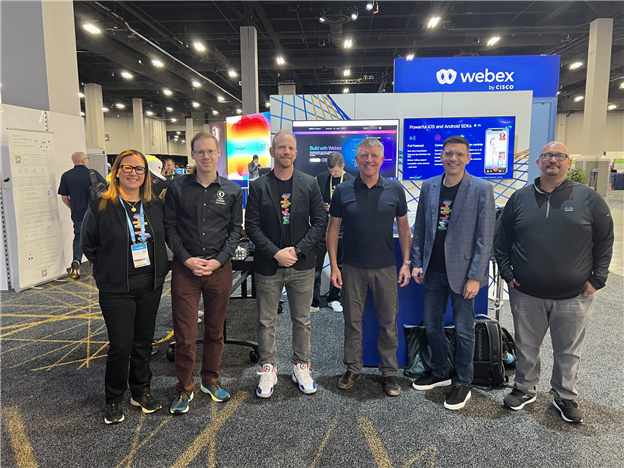 Webex Developer Relations Team and a few Webex Partners
Conclusion
Our team's presence at the Cisco Live customer conference was nothing short of remarkable. From the engaging booths to the informative classroom sessions and the captivating Webex Takeover, we left a lasting impression on attendees. We hope the recordings of the sessions provided here will help you recap or catch up on the invaluable content shared during the event.
Thank you for your continued support, and we look forward to further engaging with you in the future. Stay tuned for more exciting updates, developments, and events from our developer evangelism team.
Happy coding!
Need Some Help? We Got You Covered!
If you need help, the Webex Developer Support Team is standing by and happy to assist. You can also start or join a conversation on the Webex for Developers Community Forum.