Bots, Webhooks, Teams and Message Formatting - Oh My!
July 11, 2016

Jose de Castro
CTO, Cisco Webex Platform -- Jose is a serial entrepreneur, collab visionary, and tech innovator

Cisco Live! is here, and after a breakthrough event in Berlin for the Collaboration business, we're super excited to land in Las Vegas and share what's new with our partners in the U.S.
Just this morning we rolled out  a bunch of new features on the Spark for Developers site: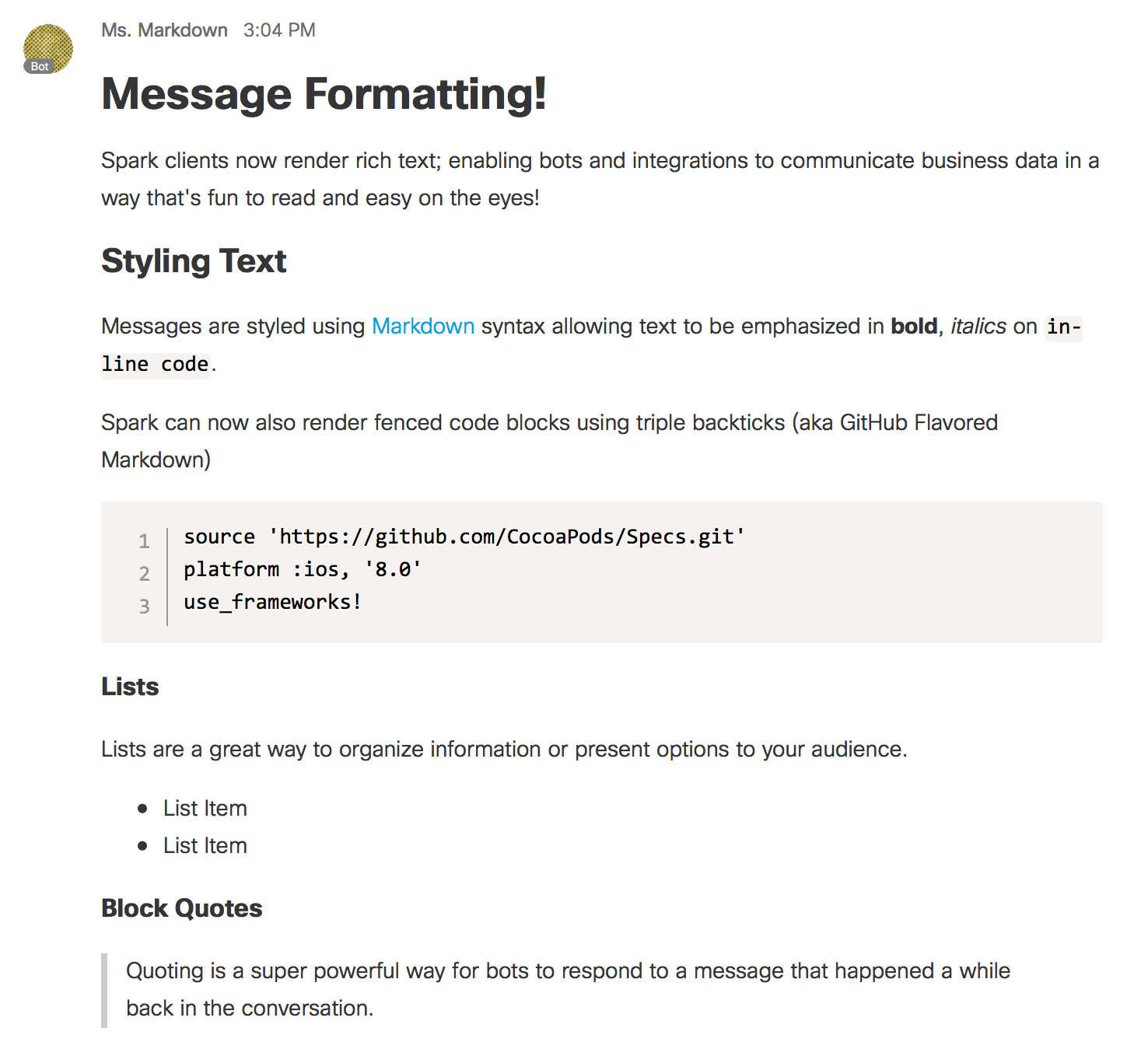 We'll post a new blog this week and next week that goes into more detail on these APIs and features.  So be sure to stop by the World of Solutions, DevNet Zone and the Collaboration Partner Village to see everything in action.  And be sure to check out Collaboration Reimagined on Thursday, July 14th at 9:00AM PDT at the Innovation Theater.